Hi guys, this is the Into The Gloom work in progress log, I'll be posting updates, fixing bugs, and preparing the new content for the game, I'll keep you all up to date with the changes and additions of the game, and ocassionally, new screenshots (I can't reveal all the secrets! :D)
NOTE: You can report bugs and make suggestions on this thread.
Progress Log: March 17, 2015
Hi! it's been almost 2 weeks since the last post, so well, what can I say, the last map is at half of the way, some bug fixes/additions awaits too. I can't post more screenshots yet since that will be revealing some maps that I want you to discover by yourself :D, so, if everything goes well, next monday the pre-official version should be available including all new content, for you try it out, and hopefully, bug free, either case that stage will work to detect the last bugs and do necessary changes for the official release!! ..
and with trading cards.
There's something I have to mention about achievements, I wanted to include them since the beginning but, for now it will not be possible, is about the Unity engine limitations, the free version does not support native code, that means integrating the Steam SDK is not possible, I tried porting the game to Unity 5 since it's free with all features but the game went absolutely broken, not even animations were working so, I just keep going with Unity 4 free edition, the pro license cost 1500$... so well, that's a fortune for me, it's out of my budget, doing that only for achievements of a story driven game, I don't think so, maybe in the future when I get enough money and I can afford that I'll include such feature. Thanks for understanding ;)
Progress Log: March 4, 2015
Is that, a hotdog stand?.... maybe :D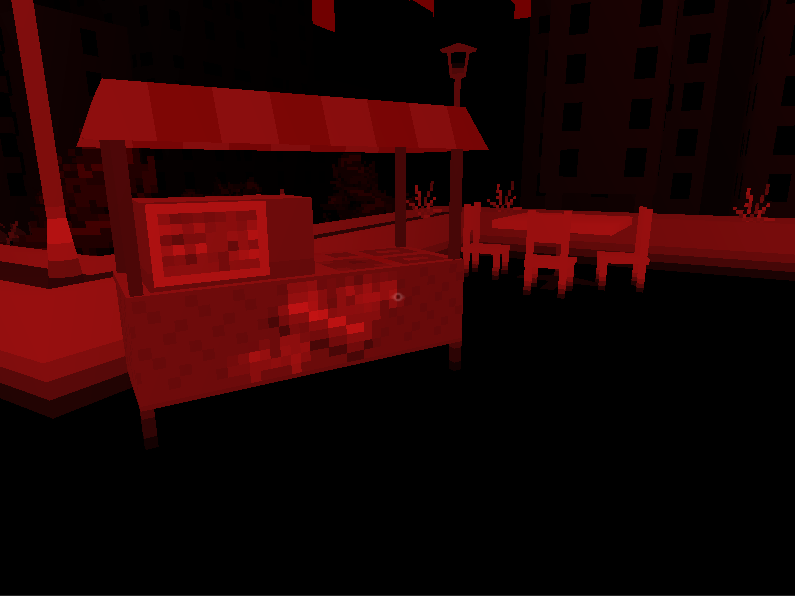 Progress Log: February 26, 2015
What is that place? I'll not spoil more maps beyond this point ;)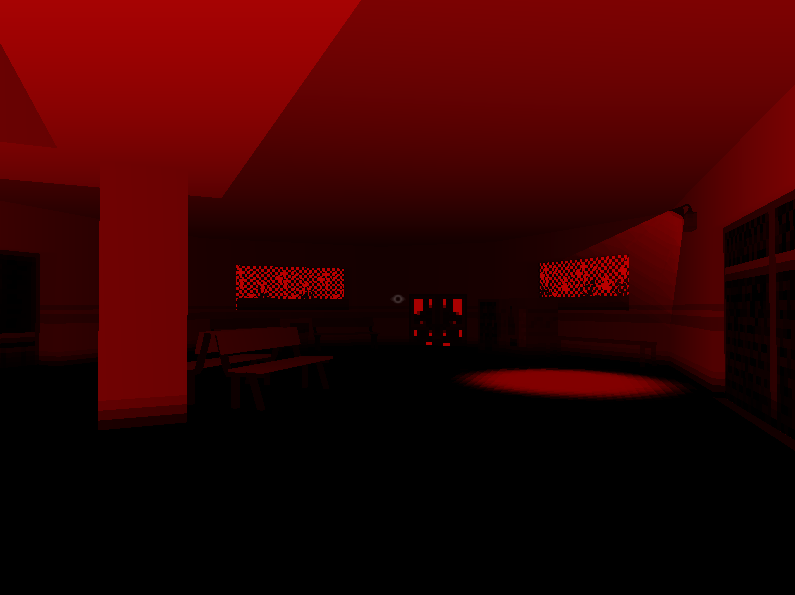 Progress Log: February 18, 2015.
All classic mode maps were reworked.
New Menu interface almost finished (New notes system is on the way)
Solved a keymapping bug, a big Thanks to "Lex" for reporting it ;)
Last maps are on the way, and same with endings, the release is comming closer :D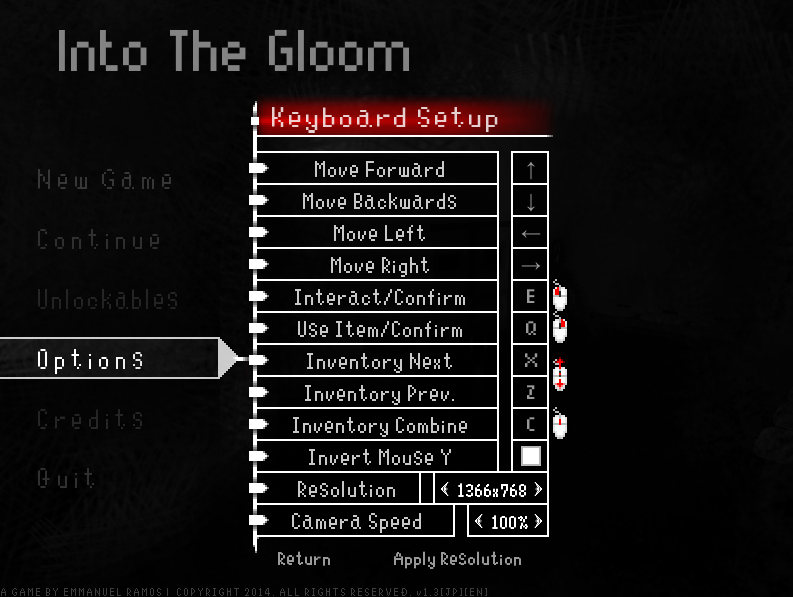 Progress Log: February 13, 2015.
Progress Log: February 11, 2015.
Retouched 1/3 of the maps (More details)
Changed Fog Mode (Darker maps but with same view distance range)
Added a new puzzle :D (On new Game+ mode)
Progress Log: February 7, 2015.
Progress Log: February 3, 2015.
Early Access version released on Steam.
Progress Log: January 30, 2015 and before.
New graphical improvements to some maps were added to the final release.
At least 4 new maps were finished.
Planned Features:
Steam Trading Cards
Steam Achievements
Controller Support(Being worked on)
Oculus VR( but on later update)
Additional Languages
3 new endings (2 are very secret)
So well, feel free to comment whatever you want, I'm always open for discussion ;), you can also mail me at earrgames@gmail.com.
Sincerely, Emmanuel Ramos (earrgames)